Sheet music (license): "SATELLITE" - 3 variants. DKK 750,-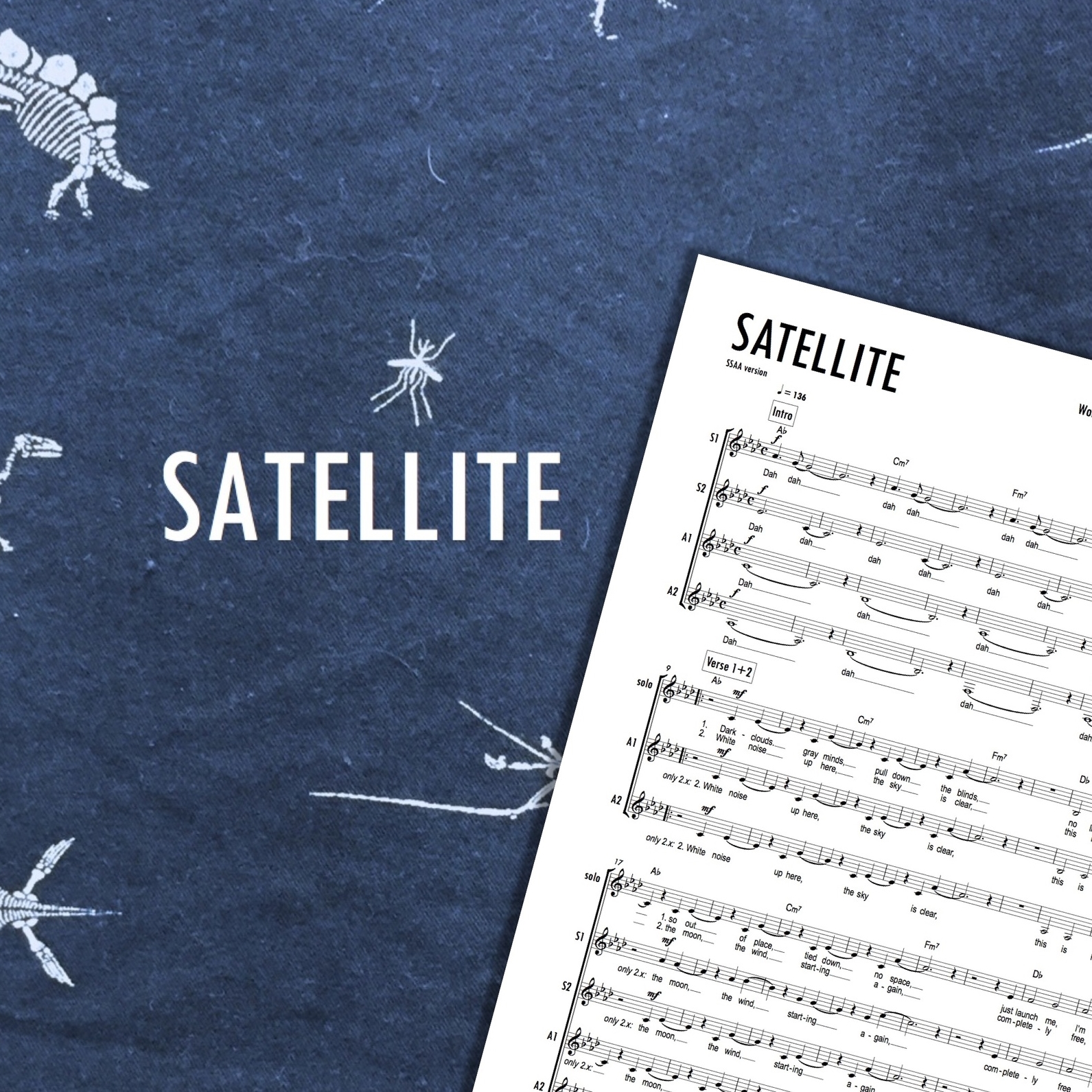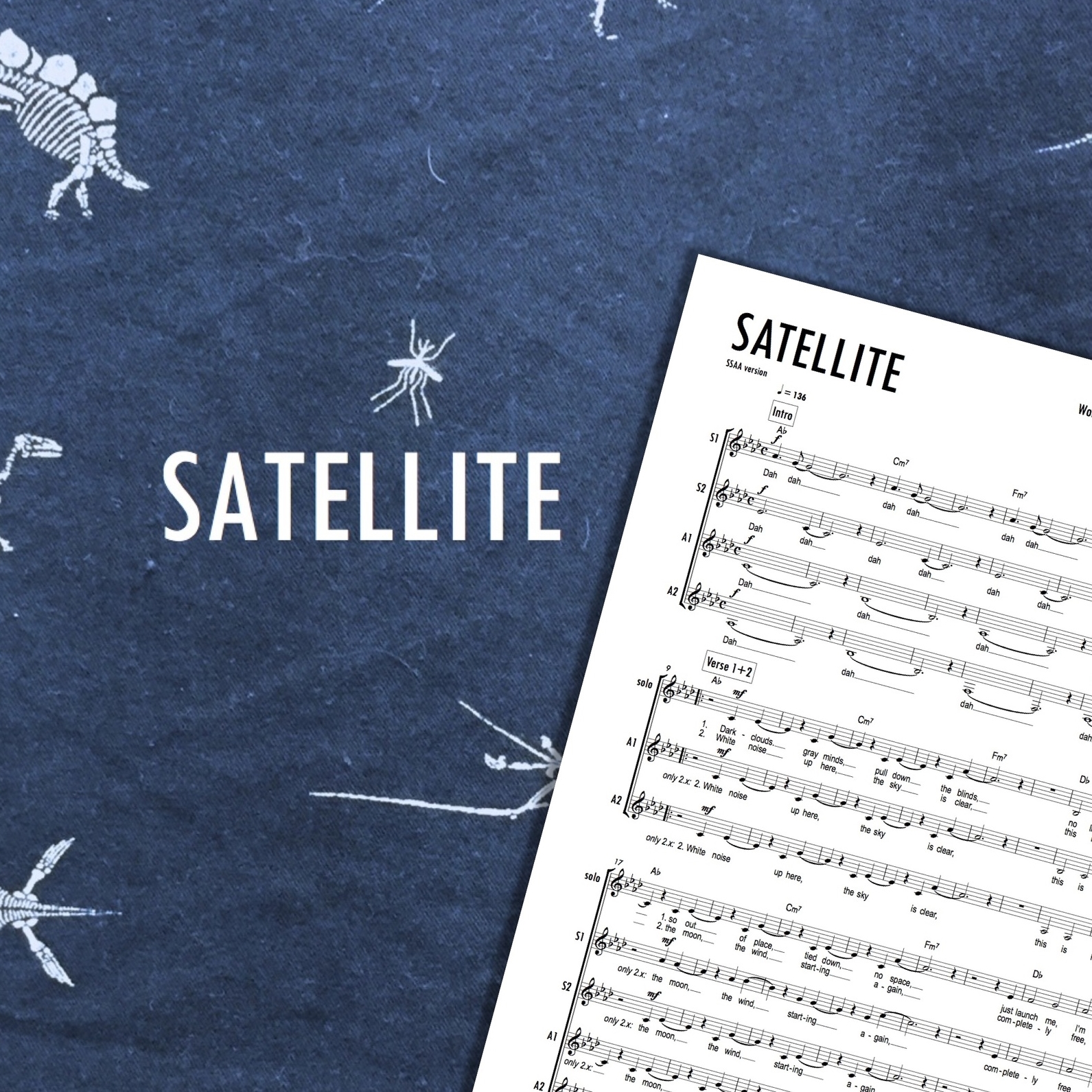 Sheet music (license): "SATELLITE" - 3 variants. DKK 750,-
SEE THE DIFFERENT VERSIONS OF THE ARRANGEMENT BY CLICKING ON THE SMALL IMAGES TO THE LEFT.
WATCH THE VIDEO WITH 'TOP SHELF VOCAL' HERE.
VISIT 'TOP SHELF VOCAL''S WEBSITE HERE.
LISTEN TO MORTEN KJÆR'S VERSION HERE.
VISIT MORTEN KJÆR'S WEBSITE HERE.
Product info:
4-8 pages
Unlimited license to copy for YOUR choir only. Download link will be sent within one week of purchase.
Audio files available at an additional cost in the SHOP.
"SATELLITE" / Music & lyrics: Gabby Gordon and Morten Kjær / Arrangement: Morten Kjær
Constellation of singers: